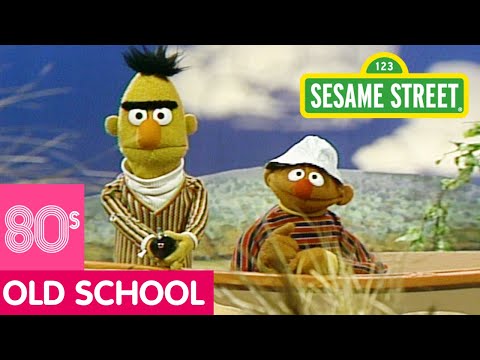 On behalf of all first-gen kids born in America who learned English through early-morning viewing of PBS programming, I'd like to wish the crew down at Sesame Street a happy birthday on
turning the big 4-0
.
Few know that Bert of Bert'n'Ernie fame was of Middle Eastern descent. That unibrow, cropped hair, and unending cynicism is a fitting testament to his ancestry.
The co-creator of Sesame Street was puppeteer Jim Henson, who branched off with The Muppet Show. That program guests like Jazz legend
Dizzy Gillespie
, who was a friend of Persian culture through involvement in his unitarian
Persian faith
. The Dizster even managed to
tour Iran in the late 1950s
.
Speaking of PBS, their newsmagazine Frontline next week will be premiering a
documentary on the #Neda phenomenon
. In our consolidated, corporate media landscape PBS still bringin' the goods. That includes the radio, where NPR's Diane Rehm moderates the goings on. Diane is a produce of Middle Eastern parentage (Egpytian dad, Turkish mom) and goes from coast to coast via KCRW, which I find tediously boring at times. But hey, its free. Can't be picky.